Events
The Boatburners and the Secret War for Missouri
Thursday, April 20, 2017, 7 p.m.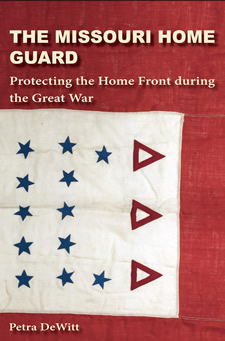 Explosion of the steamer Sultana, April 28, 1865
Harper's Weekly (1865 May 20), p.316
Library of Congress
On April 25, 1865, Col. James H. Baker, Provost Marshal of the Department of Missouri, issued a report on the Confederate Boatburners, a covert organization of saboteurs, working under Joseph W. Tucker. Col. Baker sent out urgent letters and reports, hunting for a man named Robert Louden, an escaped Boatburner under sentence of death in St. Louis. Baker's report claimed 61 steamboats "owned in St. Louis" had been destroyed under suspicious circumstances since the beginning of the Civil War. Just two days later, the Sultana sank killing approximately 1,700 soldiers and civilians. The arguments of whether sabotage or negligence resulted in this, the worst maritime disaster in U.S. history, are debatable. What is certain is that the Confederacy did sanction irregular warfare by Boatburners on the Mississippi River that resulted in the destruction of numerous steamships and significant loss of life and property. Learn more about the mysterious sinking of the Sultana and the exploits of the Confederate Boatburners from Marc Kollbaum, former director of the Jefferson Barracks Historic Site.
Missouri Law and the American Conscience From Indian Murder Trials to the Right to Die and Other Tales from Missouri's Legal Past
Thursday, May 18, 2017, 7 p.m.
In Missouri Law and the American Conscience, a new history anthology edited by historian and former Missouri State Archivist Ken Winn, ten essays showcase Missouri as both maker and microcosm of American history. While some focus on well-known legal cases, such as Dred Scott's freedom suit, Curt Flood's suit against professional baseball and the Nancy Cruzan "right to die" case, accounts of lesser known suits and events are also included. Learn about an attempt by Territorial Governor Meriwether Lewis to place on trial and execute non-English speaking Indians for the murder of Anglo-American settlers, Missouri's first breach of promise suit involving George Sibley's rescinded marriage proposal to a 15-year-old French girl and Laurance M. Hyde's advocacy of the Missouri Nonpartisan Court Plan. Join us as Winn discusses these and other stories illuminating Missouri's fascinating and sometimes forgotten legal past.
Bushwhacker Belles The Sisters, Wives, and Girlfriends of the Missouri Guerrillas
Thursday, June 15, 2017, 7 p.m.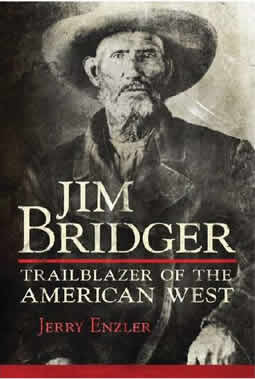 In his latest book, Bushwhacker Belles: The Sisters, Wives, and Girlfriends of the Missouri Guerrillas, historian Larry Wood provides a fascinating glimpse into the irregular warfare that embroiled the state during the Civil War. Sometimes connected by blood, but always united in purpose, these wives, sisters, daughters, lovers, friends and mothers risked their lives and freedom to give aid and comfort to their menfolk. By using subterfuge—and occasionally sheer luck—to feed, clothe, and shelter the guerrillas, these women of every age and station acted as essential go-betweens, scouts, spies, guides and mail handlers, often joining bushwhacker campaigns and assisting in any way possible. Many of the women were arrested or banished from their home state; many were forced to swear an oath of allegiance to the Union to gain their freedom; a few were able to carry out their clandestine missions undetected for years. The poignant tales are punctuated by stark images of these women, giving silent testimony to their resiliency and strength during tumultuous times. Join us as Wood traces the wartime activities of these daring women.
---
Programming at the Missouri State Archives is free of charge and open to the public, with seating available on a first-come, first-served basis. For more information contact Emily Luker at (573) 526-5296 or emily.luker@sos.mo.gov.