Events
The Resurgence of Osage Culture and Language
In Recognition of American Indian Heritage Month
Thursday, November 9, 2017, 7 p.m.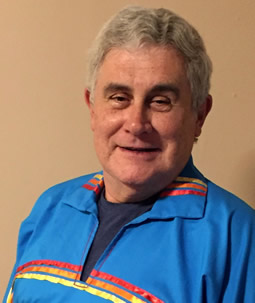 Osage Homelands
Once the dominant tribe in Missouri, the Osage are part of a group of tribes—along with the Kaw, Quapaw, Omaha and Ponca—that traditionally spoke a Siouan dialect known as Dhegiha. To the astonishment of many, a survey conducted in 2000 found that only six individuals remained that could speak the dialect fluently. The Osage Tribal Council immediately declared a state of emergency, and, in 2003, formed the Osage Nation Language Program in an effort to preserve the language. Shortly thereafter, four of the six speakers passed away, making the situation even more precarious. What happened to the Osage Language? Was the program successful or did the Osage language fade away like those of so many other Native American cultures? Ed Smith, of Osage descent, will share the tribe's efforts to preserve and revitalize their traditions and language.
---
Programming at the Missouri State Archives is free of charge and open to the public, with seating available on a first-come, first-served basis. For more information contact Emily Luker at (573) 526-5296 or emily.luker@sos.mo.gov.