Events
Friends of the Missouri State Archives 2017 Annual Meeting
Saturday, June 10, 2017, 11:30 a.m.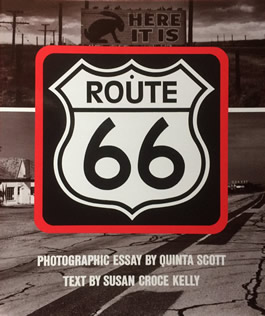 The 2017 Friends of the Missouri State Archives Annual Meeting will be held Saturday, June 10 at the James C. Kirkpatrick State Information Center (600 W. Main St., Jefferson City, MO 65101). The business portion will begin at 11:30 a.m., followed by a noon luncheon and program entitled, Route 66: The Highway and Its People, by nationally recognized author Susan Croce Kelly.
Although born in California, Ms. Kelly grew up in Missouri where she first became fascinated with the fabled U.S. Highway. A former journalist, speechwriter and magazine publisher, she is also the author of two books on the subject, Route 66: The Highway and Its People (1990) and Father of Route 66: The Story of Cy Avery (2014). In her program, Ms. Kelly will recount how U.S. Highway 66 became everyone's road after it was designated part of the 1926 National Highway System; a road of adventure for intrepid auto pioneers in the late-1920s; filled with desperate people fleeing west to find better lives in the 1930s; a main artery for wartime traffic during the 1940s; and a tourist gateway in the 1950s. She will also discuss how the road has grown into a symbol of America for the rest of the world.
This event is open to the public, but there is a cost of $25 per person. Contact Brian Rogers by Monday, June 5, at (573) 526-1981 or brian.rogers@sos.mo.gov to reserve your place. Payment should be mailed to the Friends of the Missouri State Archives, P.O. Box 242, Jefferson City, MO 65102.
Bushwhacker Belles The Sisters, Wives, and Girlfriends of the Missouri Guerrillas
Thursday, June 15, 2017, 7 p.m.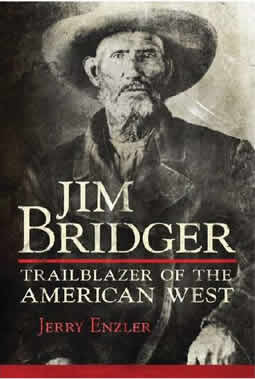 In his latest book, Bushwhacker Belles: The Sisters, Wives, and Girlfriends of the Missouri Guerrillas, historian Larry Wood provides a fascinating glimpse into the irregular warfare that embroiled the state during the Civil War. Sometimes connected by blood, but always united in purpose, these wives, sisters, daughters, lovers, friends and mothers risked their lives and freedom to give aid and comfort to their menfolk. By using subterfuge—and occasionally sheer luck—to feed, clothe, and shelter the guerrillas, these women of every age and station acted as essential go-betweens, scouts, spies, guides and mail handlers, often joining bushwhacker campaigns and assisting in any way possible. Many of the women were arrested or banished from their home state; many were forced to swear an oath of allegiance to the Union to gain their freedom; a few were able to carry out their clandestine missions undetected for years. The poignant tales are punctuated by stark images of these women, giving silent testimony to their resiliency and strength during tumultuous times. Join us as Wood traces the wartime activities of these daring women.
---
Programming at the Missouri State Archives is free of charge and open to the public, with seating available on a first-come, first-served basis. For more information contact Emily Luker at (573) 526-5296 or emily.luker@sos.mo.gov.