Events
Fiddler's Dream: Old-Time, Swing, and Bluegrass Fiddling in Twentieth-Century Missouri
Thursday, January 18, 2018, 7 p.m.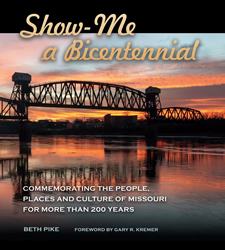 Author and musician Dr. Howard Marshall recently released his much anticipated sequel to Play Me Something Quick and Devilish, his well-received book on old-time Missouri fiddlers. In this new book, Fiddler's Dream, he uses oral history, archival research, photographs and fiddle tune transcriptions to trace the evolution of traditional fiddle music in the state from the early 1920s through the turbulent 1960s. The book focuses on such topics as radio performers, 1920s fiddling contests, the growth in popularity of oprys, Show-Me State fiddlers who emigrated to the West Coast and took their music with them and the influence of traditional fiddle music on swing, jazz and bluegrass. Join us as Dr. Marshall speaks on these prominent themes and performs with an accompanying ensemble of traditional musicians from central Missouri.
Gateway to Equality: Black Women and the Struggle for Economic Justice in St. Louis
In Recognition of Black History Month
Thursday, February 22, 2018, 7 p.m.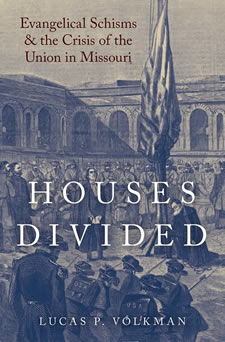 In Gateway to Equality, author Keona K. Ervin investigates the struggle for economic justice of working-class black women, from the rise of New Deal liberalism in the 1930s to the social upheavals of the 1960s. Like most of the nation during the 1930s, St. Louis was caught in the stifling grip of the Great Depression and for the next 30 years continued to experience significant urban decline as its population swelled and the area's industries stagnated. Through these decades, many black citizens of the city found themselves struggling financially and fighting for access to profitable jobs and suitable working conditions. To combat ingrained racism, crippling levels of poverty and sub-standard living conditions, black women worked together to form a community-based culture of resistance―fighting for employment, a living wage, dignity, representation and political leadership. Ervin will present an account of the ways in which black working-class women creatively fused racial and economic justice, shedding light on an unexplored aspect of community activism and the complexities of the overlapping civil rights and labor movements during the first half of the 20th century.
Programming at the Missouri State Archives is free of charge and open to the public, with seating available on a first-come, first-served basis. For more information contact Emily Luker at (573) 526-5296 or emily.luker@sos.mo.gov.